Friday Kid's Pak is a weekend food program for chronically hungry local children. These children are fed in school during the week; however, many leave their school on Friday not knowing if they will eat a meal before returning to school on Monday. Hungry children are at risk on many levels, yet they have no control over their family situation or circumstances.
Our goal is to provide these children a Friday Kid's Pak containing single serving: breakfast, lunch and dinner items. In addition, we include one easily prepared family meal in every Friday Kid's Pak.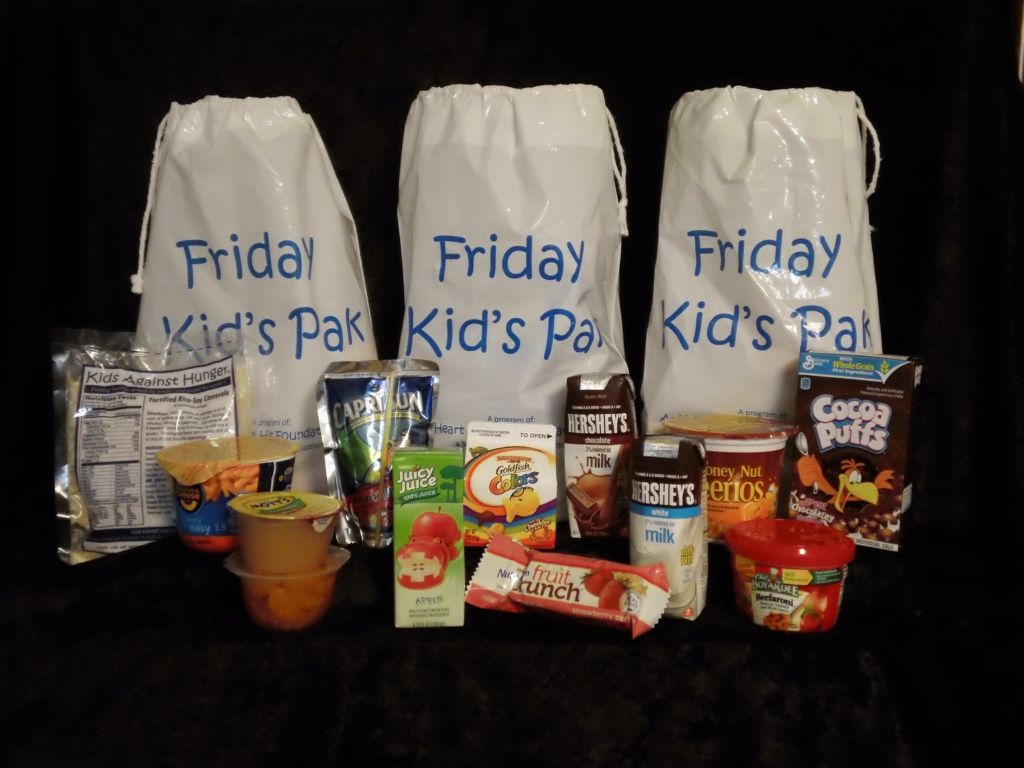 The children will receive their Friday Kid's Pak from a school administrator every Friday during the school year. The Pak is a sealed bag of food, placed in the child's backpack.
To expand this program and feed every child that struggles with hunger, we need help from the community. We are looking for churches, clubs, civic organizations, and local business to get involved. Please consider hosting a food drive or making a monetary donation.
Thank you in advance for your heart to feed our hungry children.